iDESIGN Solutions (iDESIGN) is a Value Added Reseller of technology for Science, Technology, Engineering, Arts, and Math (STEAM) education. The company sells VEX Robotics Classroom Kits & Parts, 2D and 3D design software, 3D Printers and Accessories, teacher training, and much more.
Below are some of the purchasing contracts available. Please contact us at sales@idesignsol.com if you have any questions.
---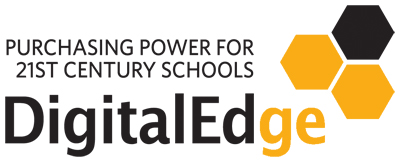 Basic Information

Placing An Order

Purchasers will request a quote for product(s) from our representative. * see below
Awarded vendors will provide a quote to purchasers.
Locate the contract number on the DigitalEdge website for the product(s) you wish to purchase. This contract number must appear in the statement below on the submitted order to the awarded vendor. Purchaser submits a purchase order or procurement card number to the awarded vendor. All purchase documents must contain this language: Contract number for audit verification: DigitalEdge #ESD112-DE-18A.
The awarded vendor shall fill the order and ship the product(s) directly to the purchaser at the "ship to" address.
Qualified purchasers are K-20 educational agencies, including public school districts, nonpublic schools, community colleges, colleges and universities, educational service districts, state departments of education, vocational and technical schools, and state approved private and charter schools in the states listed by each manufacturer.

Shipping and Delivery
Delivery hours are typically between 8:30 am and 4:30 pm, Mondays through Fridays, excluding all major holidays, unless special arrangements have been made. All product(s) shall be delivered to the purchasers destination ("ship to" address) using regular ground service, unless special arrangements have been made. FOB: Destination. A packing list shall be included with each shipment that includes the purchasers name, purchase order number, contact number, item / quantity, and other pertinent information.
iDESIGN will provide tracking information via e-mail when the order ships. You can also contact us at 877-730-4770 or e-mail us at sales@idesignsol.com and we can look up your tracking information.
Return Policy

Contact for DigitalEdge
---